Nadeem Azam's Biodata

"Our success is not measured by what we accomplish, but by the oppositions we have encountered, and the courage with which we have maintained the struggle against overwhelming odds." Orison Swett Marden


Nadeem was raised in West Yorkshire in the north of England. Despite attending what was termed by a television programme as "one of the ten worst schools in England" and working in warehouses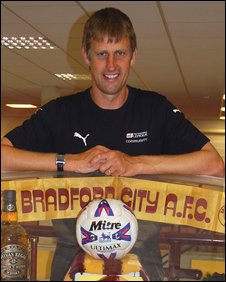 since the age of nine, he was a determined student and gained 11 GCSEs, more than anybody in his school of 1,500 students. He went on to start seven A levels, but was restricted by his school to only five, all of which he passed. He went on to study Peace Studies (specialising in Literature, Political Science and Sociology) at university.

He was awarded numerous academic prizes over the years and was delighted to receive one from his footballing heros, lanky centre forward Ian Ormondroyd (pictured right).

He was a keen programmer since childhood and wrote games for the Commodore 64, Acorn Electron / BBC Micro, and other computers. Based on rave reviews in Computer and Video Games and other magazines, he was offered a job for Electronic Arts in the USA. Unknown to them he was only 16 years old and had to turn down the position, a new life in California, and probably stock equity which went on to be worth many millions, to continue with his studies.

He left Yorkshire in 1992 to pursue his ambitions in the big smoke and has lived by himself in London ever since. Nadeem is a passionate supporter of a number of charities and has carried out fundraising endeavours for the likes of Oxfam, UNICEF and other charitable organisations. Circumstances have not permitted him to write for the last decade and a half, but he is looking forward to being able to do so in the future.

Nadeem has resided in Tooting, Earl's Court, Camden and the West End of London. In his spare time he likes to read: some of his favourite authors are Jane Austen, Bernard Malamud, Edward Said and Ali Shariati, and he rarely leaves home without a copy of his beloved London Review of Books to read on the tube.


Click here to watch short film which reflects Azam's experiences with women. And here's why he may have had problems finding a partner!

Do you believe you can change somebody's entire life? Give a poor child a brighter future for the price of one bottle of alcohol a month. Kindly click here to go to UNICEF's site to find out more about their wonderful week and go here to make a donation. Another organisation that does remarkable things for vulnerable people around the world is Islamic Relief. Finally, please go here to find out about the Bill and Melinda Gates foundation which is another one of Nadeem's favourite charities. Thank you.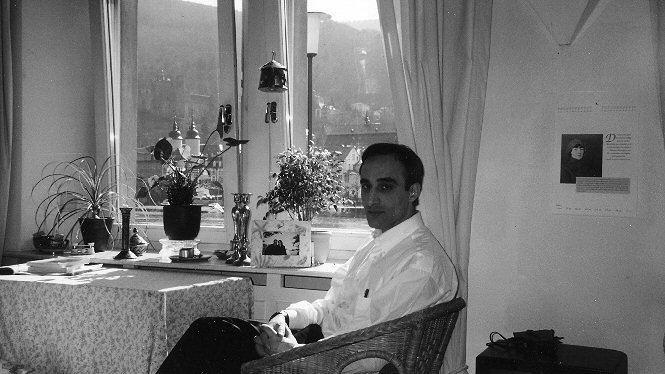 Click here to return to the homepage